Leadership Team
---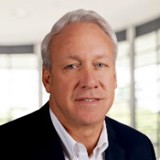 Executive Chairman and Co-Founder
Charles Olsson
Charles has extensive experience in the Australian agribusiness, including livestock nutrition and stock medicine manufacturing, sheep and wool production, and salt mining. He has sat on various agricultural industry boards, including directorships at Australian Wool Innovation and chaired marketing and intellectual property divisions of Woolmark and AWI.
Charles is currently Managing Director of Four Seasons Pty Ltd, a national livestock supplement company supplying 400 rural retailers throughout Australia, exporting to NZ and South East Asia.He is also the Co-Founder/Business Development Director of Medical Ethics, a commercialised life science company focused on pain mitigation in wounds for humans and animals. Medical Ethics has developed products which have been used to successfully treat over 100 million animals and raised $30m from partnering with Dechra Pharmaceuticals.
Executive Director and Co-Founder
Allan Giffard
Allan has a successful track record in the development and commercialisation of market leading products in animal nutrition, health and welfare. He has extensive international experience in successfully negotiating license and distribution agreements with major pharmaceutical companies. He also has vast experience in developing and presenting improved animal welfare programmes and standards, as well as supply chain traceability for incorporation into global retailers CSR policies and their supply chain.
Previously, Allan has been an advisor to Australian Wool Innovation, Landmark, Bayer Healthcare and Virbac Animal Health.
Allan is the Co-Founder/Managing Director of Medical Ethics, a commercialised life science company focused on pain mitigation in wounds for humans and animals. Medical Ethics has developed products which have been used to successfully treat over 100 million animals and raised $30m from partnering with Dechra Pharmaceuticals.
Non Executive Director
Michael Bigg
Michael is a Special Council of Bennett & Philp and heads the Business Advisory Team.
Michael has an in-depth knowledge of the Corporations Act (Cth) 2001 and the ASIC and ACCC guidelines. His corporate law work involves trade practice issues, dealing with ACCC and ASIC requirements, shareholder agreements, contractual disputes and rights, enforcing and restructuring company constitutions, board/meeting procedures, capital raisings including IPOs, employee share participation and corporate governance in relation to shareholder and directors' duties and rights.
Chief Executive Officer
Andrew Mason
Andrew has over 40 years' experience working across the animal health, welfare and production space.
He brings significant local and international experience developing products, businesses, and partnerships across the Oceanna, Asian, LATAM and Sub Sahara markets.
More recently, he led the Bayer Animal division across ANZ and managed their transition following a global takeover by Elanco Animal health.
In addition to his role with AgCoTech, Andrew is Director of Animal Pharma and strategic advisor to several companies across the animal health industry. He is past Director of Agribusiness Australia, AgStewardship Australia and Animal Medicines Australia where he was also President and Chair.
Chief Financial Officer
Dean Schultz
Dean is a business advisor with the experience and knowledge necessary to deliver strategic commercial advice to an extensive range of businesses.
He has developed a finely tuned focus and proficiency in the needs of outward-looking businesses to help them formulate strategy, execute that strategy and manage resulting M&A transactions.
This extends to structuring and restructuring entities to maximise the potential of the business and eventual exit strategy for the shareholders.
He also advises multi-nationals on appropriate structuring and on-going governance of their operations in Australia.
.
Technical Director
Dr. Julian Hill
Adjunct Professor in RMIT University Centre for Environmental Sustainability and Remediation.
Much of Julian's research and development work has focused on large ruminant production systems including methane emissions abatement.
Julian is a Member of Australian Institute of Company Directors, Australian Institute of Agricultural Science and Technology and Australian Institute of Food Science and Technology.
Technical Services Veterinarian
Dr James Young
Jim is a Veterinary Epidemiologist based in Singapore. Previous Project Manager with The University of Sydney
BVSc MVPHMgt MANZCVS PhD
Experienced consultant, researcher and project manager in animal health, production and throughout Asia Pacific.
Commercial management experience with multinational companies in Market Development and Commercial Leadership.
Director of a EPIVETS PTE LTD.
Business Development Manager - Africa
Dr Michael Apamaku
Michael brings extensive livestock programmatic experience across Uganda. He has worked in the US with Veterinarians Without Borders, and more recently the UN's FAO.
Michael is a veterinarian and obtained a master and doctorate training from the University of California, in addition he has MS-training in agricultural economics from Kansas State University.
Michael will be rolling out AgCoTech's technology across Africa enabling smallholder producers to extract the full potential from their livestock, to improve smallholder livelihoods and contribute to food security and climate change.
Specialist Advisory
---
Advisory Member
Maddison Sturgess
Madison is a mission-led, results oriented, cleantech practitioner applying her energy access and sustainable development experience in Haiti to Australia's changing energy markets.
Currently she works for the Queensland Farmers Federation implementing their Micro-Grid Project.
She is also an accomplished producer of short film and a freelance creative in this space.
Her passion for a sustainable future helps AgCoTech build and align our projects against UN Sustainable development Goals (SDGs), especially gender equality and climate change.
Advisory Member
Kirsten Payne
Kirstin is a former journalist, editor and media advisor with experience in corporate communications and reputation management advice for a number of investment funds and start-ups. 
Currently she works as an associate director at Australia's leading public affairs and corporate, financial communications counsel, GRACosway working with ASX listed companies, private businesses and industry groups. 
Her contribution is invaluable for AgCoTech's reputation/profile building during start-up phase.
Advisory Member
Leah Freney
Leah's career in property began in 2007 and has since worked in Valuations and Advisory, and Agency roles on the throughout Queensland, Northern Territory, Western Australia and Northern New South Wales.
Leah has specialised in biodiversity offsets and carbon offsets, intensive agricultural assets, grazing, cropping and going concern property valuations for both Mortgage and Non-Mortgage related clients.
Leah have worked closely with clients in an agency role to determine the ideal direction for their major assets and developments, therefore, is able to provide a holistic agency service to clients.
Technical team
---
Emeritus Professor
Prof. Peter Windsor
Peter Windsor has a rural background from Wagga.
DVSc, PhD, BVSc(Hons), Grad.Cert Ed. Studies (Higher Ed.), DipECSRHM
Managing Director of a Production Animal Welfare & Health Services consultancy.
Through this consultancy Peter manages projects in animal health, production and welfare throughout Australia and South East Asia.
Professor Emeritus at University of Sydney.
Previous roles through the university included Professor of Livestock Health & Production.
Peter has been involved in numerous field-based projects studying ruminant health and production problems in South-East Asia.
Specialist Gender Consultant
Dr Francesca Earp
Francesca is a development scholar, practitioner and consultant. Her core research interests include gender equity, cultural sensitivity, female empowerment and rural livelihoods.
She has been trained in veterinary bioscience and global development. Through research, practice and gender consultancy, Francesca focuses on ways to improve equitable development programs.
Francesca's work investigates the acceptance of gender equitable development programs by local actors and the need for culturally sensitive definitions of female empowerment.
Professor
Prof. Luciano Gonzalez
Luciano, has a BSc in Agronomic Engineering (Universidad Nacional de La Plata, Argentina), and MSc and PhD in Animal Production (Universitat Autonoma de Barcelona, Spain).
Luciano held positions CSIRO in Townsville (research scientist, Division of Livestock Industries), University of Manitoba (Assistant Professor in Sustainable Grasslands and Livestock Production Systems, Canada), Agriculture and Agri-Food Canada as a postdoctoral research fellow (Lethbridge Research Centre), and Universitat Autonoma de Barcelona (Lecturer in Animal Production, Spain).
Southeast Asia Operations
---
Operations and Manufacturing
Daniel Olsson
Daniel brings a wealth of expertise and a diverse background in farm management, animal nutrition, and corporate finance. He has a deep understanding of agricultural operations and with his passion for sustainable farming practices is driven to implement adoption across developing nations
Daniel's areas of specialisation within AgCoTech are local government engagement, carbon credit integrity and management, sustainable agricultural solutions, and media engagement.
Through his multifaceted role, Daniel plays a pivotal part in AgCoTech's commitment to providing sustainable agricultural solutions to empower local communities across the Asian region.
Operations and Procurement
Josh Olsson
Josh is a versatile professional with a proven track record in production management, farm management, ingredient procurement, and real estate. Highly skilled in driving operational efficiency, optimizing resource allocation, and delivering exceptional results. Adept at managing large-scale production facilities, overseeing farming operations.
Josh's Job within Agcotech will production management and ingredient procurement, ensuring seamless operations and sourcing quality ingredients for optimal outcomes. From overseeing manufacturing processes to strategic sourcing.
Operations and Manufacturing
Alexander Cameron
Alexander holds a substantial experience in funds management, construction, and joint-venture partnerships. He has a strong understanding of project management, having developed a wide knowledge base across several fields and asset classes.
Alexander's area of expertise within AgCoTech lies within financial oversight, construction and development of key infrastructure critical for the rollout and registration of the blocks. 
Alexander brings strong attention to detail and a passion for improving outcomes for stakeholders.
Operations and Procurement
Dougal Cameron
Dougal is the Southeast Asia Trade Representative for AgCoTech, with a particular focus on establishing a supply chain to import the necessary machinery, materials and ingredients for the AgCoTech plants that can't be sourced locally in Laos. He is fluent in Mandarin with an HSK 5 certificate, after living in China for two years which assists him when dealing with Chinese factories and purchasing agents. Dougal has also graduated with distinction from a Bachelor's Degree of Commerce at the University of Sydney, with a major in finance. 
Dougal has grown up in and around the Olssons lickblock business, doing holiday work in the office as well as at distribution warehouses as a forklift driver. Before joining AgCoTech, Dougal was the business development manager for a fintech startup called 24/7 Billing, and had completed an internship at the Australian Chamber of Commerce, Shanghai.
"Rural Aid is proud to offer our primary producers a range of tools to help them get out of a tight spot. Lick blocks are now a part of a Rural Aid toolkit that also contains financial assistance, hay deliveries, counselling sessions, water tanks and water deliveries. In addition to the traditional benefits associated with supplement feeding, these AgCoTech lick blocks have the added advantage of reducing methane emissions from grazing livestock."

- John Warlters, CEO, Rural Aid
"AgCoTech's approach is unique - with a focus not only on reducing emissions, but also positively impacting the social and economic circumstances of Laotian farmers, and improving animal welfare. There must be real and meaningful action to preserve this planet, and our partnership with AgCoTech will allow us to contribute."

- Lance Pollard, Managing Partner, Bennett & Philp Lawyers
"We have a received some blocks from the project and now our cattle look healthier and grow faster. Before the emission control blocks it was difficult to bring the cattle home at night, today they return home more easily because they know the emission control blocks are waiting for them."

- Mr. Lae, Farmer from Nongchong Village